The paint department!
Dierdra and Tatyana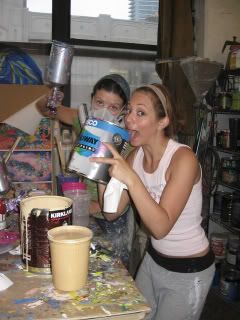 Grace
Billly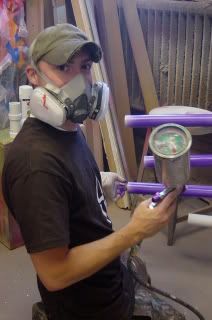 Matt, Dierdra, India, and Star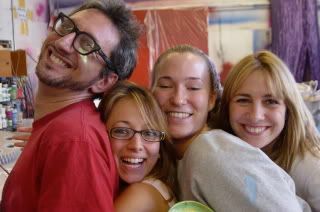 Eleanor
Carlos talking shop with Tatyana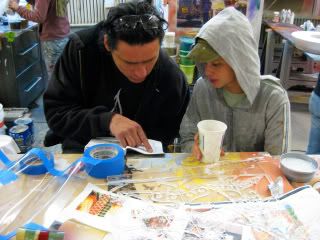 Amanda sorting misfit paints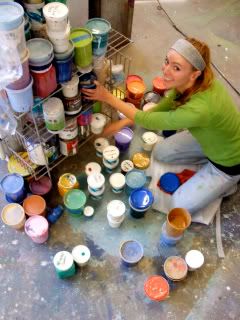 Glitter technician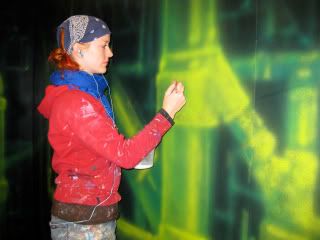 Welcome back Larry!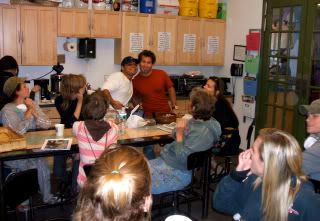 Larry's Angels! (He made us all shirts)
Halloween
Dierdra, giant cookie, and Larry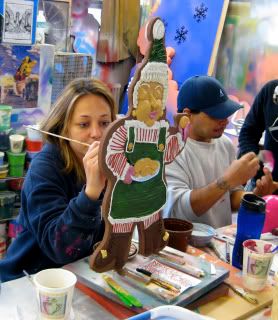 Billy & Tatyana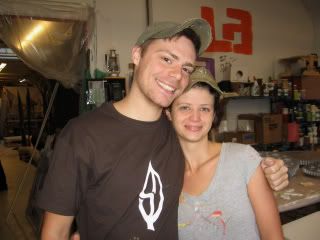 Me stuck in the corner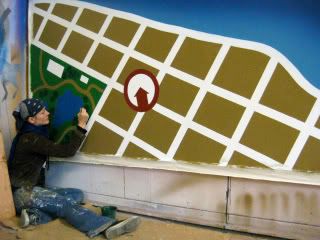 The wall of ever expanding rules
Paper from our work table
The studio was only 48 degrees!
India asleep by the space heater at lunch
India trying to get her long johns on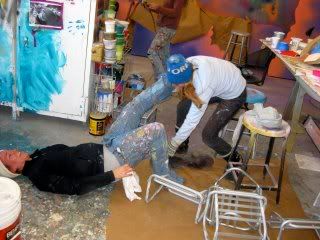 Cuddle puddle in the packing blankets!
GLITTER everything!
Yes, EVERYTHING!
Larry getting glittered by Amanda @ Lincoln Park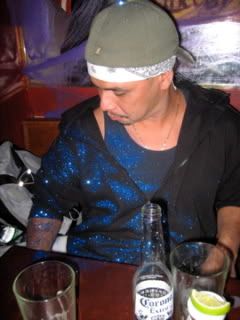 Amanda glittered by Larry
Larry getting glittered by India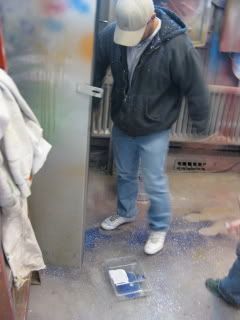 Tatyana glittering Nancy (and everyone)